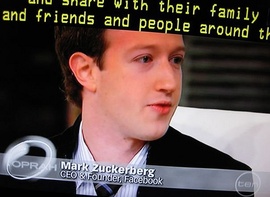 Facebook released guidelines on how it handles requests for member information from law enforcement agencies, lawyers and other legal entities on Wednesday evening, just before the Thanksgiving holiday.
"We work with law enforcement where appropriate and to the extent required by law to ensure the safety of the people who use Facebook," the guidelines state. "We may disclose information pursuant to subpoenas, court orders, or other requests (including criminal and civil matters) if we have a good faith belief that the response is required by law."
The update was made to the section of its Help Center on "How does Facebook work with law enforcement."
A spokesperson for Facebook could not be reached for comment Wednesday evening.